Get to know VeecoTech
Established in 2011, VeecoTech is an International experienced web design and software development company. We are an international IT solution company, specialized in helping businesses to achieve their success through web design, eCommerce, mobile app, software customization, SEO and online marketing.
We emphasize understanding your business objectives and working closely with you. We take pride in our work and we look forward to creating long-lasting relationships with our clients that ensure continual success.
Certified Partnerships
Our passion to advance website and digital solutions allows us to connect with these wonderful companies!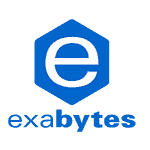 Our New Chapter, Benova
A User-friendly & Mobile-responsive websites builder tool
Launched by VeecoTech in 2020, Benova is the first product that supports robust accessibility in website creation. It allows users to create websites via readily available template designs and employs comprehensive web design tools to facilitate a highly interactive user experience. On Benova, users are also able to design eCommerce websites and mobile applications of their dreams. Implementing VeecoTech's expertise in digital solution services, Benova enables the usage of SEO marketing tools and domain name purchase services which are essential for website presence.